Consumer Services
1800Flowers.com
As an Association member, you can save 15% when you order flowers and/or gifts from 1800Flowers.com, one of America's top providers of floral and specialty gifts.
TRUE CAR – Auto Buying Service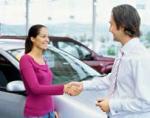 You can save time and money shopping for a new or used car with the Member Auto Buying Service through True Car. Members receive exclusive pricing and price protection, so you will be guaranteed to receive the lowest price. You have access to True Car's network of thousands of Certified Dealers and will experience hassle-free buying at home and at the dealer.
How does this work?
Price Your Car – See the upfront price and compare it to what others paid. True Car pre-arranged pricing with their network of Certified Dealers to give you a hassle-free buying experience, at home and at the dealer.

Locate Your Dealer – Once you have decided on a vehicle, you can connect with local Certified Dealers to schedule a test drive and confirm availability.

Test Drive and Buy – Print your exclusive Price Protection Certificate and bring it to the dealer for a hassle-free purchase.

Child ID Card Services
You can't be with your children all the time – especially when they go to school – but you can provide additional protection for those times when they're not with you. By registering your children with SafetyNet Child ID Card Services, authorities will be able to provide faster, more complete help to your child should he/she be missing or abducted.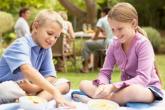 For each child you register, you'll receive two walletsized cards showing the child's photo and vital statistics, including identifying marks and special medical needs. The card also provides instructions for parents on how to quickly notify authorities if an abduction occurs.
Best of all, registration of your first two children is FREE as part of your association membership. Registration of additional children is available for a nominal fee.
How to Register
The Child ID Card registration form is available at www.SafetyNetChildID.com. If you do not have Internet access, call member services at
1-800-992-8044 (8:30 am to 4:30 pm Central Standard Time) for a Child ID Card registration form.
HoptheShops.com
Through a special arrangement with eGroupManager, you have preferred customer access to HopTheShops.com, a premium online shopping mall. HopTheShops.com includes more than 150 stores. Find high quality items at low prices for the best deals in America. Each vendor in the mall has been scrutinized carefully. HopTheShops.com offers the best value on quality items coupled with excellent customer service.
Here's a list of categories:
Sporting Goods, Home & Garden, Travel, Health & Beauty Products, Pet Supplies, Books, Automobiles, Savings & Coupons, Art, Office Equipment & Services, Cards & Gifts, Toys, Learning Tools/Education, Computers & Electronics, Fashion, Music & Entertainment, Wine, Liquor & Cigars, and Food.
Whether you are looking for a laptop or a new car, you can comparison shop and actually view the items before buying. All of the vendors offer secure sites, prompt delivery service, and full customer satisfaction guarantees.
Preferred Member Program
By signing up with HopTheShops.com, you will receive access to special features that are for members only. HopTheShops.com will provide you with a "Members Only" newsletter, as well as special offers and discounts from their vendors (beyond the discounts already offered).
Why Are Prices Lower On The Internet?
Internet merchants do not have the costs of maintaining a brick and mortar storefront. They also sell in large volume. This large volume, coupled with the lower overhead, results in savings for you.
Moving Service Discount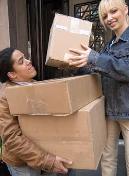 The Association has a special agreement with Cord northAmerican, an agent for North American Van Lines, that applies to relocation services for all Association members. This agreement provides a substantial discount for our members. Cord northAmerican was selected to provide this relocation service to members because of their ability to offer reduced costs while still providing the highest level of service and customer satisfaction.
Through North American Van Lines, the association has access to the certified Home- To-Home Handling program and a single contact source. This means that throughout your moving process, you will have just one contact person.
The Home-To-Home Process includes professional packing, loading, and transportation by North American's top drivers, as well as unloading, and unpacking. Each relocation can be itemized to help with your needs, wants and/or budget. Cord northAmerican is proud to present relocation discounts, features, and services designed for association members.
Other services that are available: Office Moving, Record Retention, Logistics, Warehousing, Distribution, and International Services.
Estimates/Quotes are free of charge.