Business Services
ADP Payroll Processing Service
Give your business the ADP advantage today

25% discount on processing costs*
FREE month of payroll processing services
Waived one-time setup fee
*Minimum 25% off for NEW customers & up to 25% off for EXISTING customers
Example: if the current discount is set at 15% then ADP will increase the discount by 10% bringing the account to a 25% total discount.
Industry-Leading Payroll Processing
ADP helps you focus on what you do best - running your businesses. ADP helps thousands of clients every day by processing payroll, calculating, depositing, and filing payroll tax documents.
Axzo Press – Enhanced Business Learning Material
For 10 years, Axzo Press has enhanced training and education for professionals, trainers, and students alike, through tested, high-quality Instructor-Led Training courseware, business skills texts, quick-reference tools, and custom job aids. Axzo Press provides top-quality professional courseware and the highest ProCert ratings at competitive pricing
Axzo Press publishes textbooks, self-study business books, quick reference cards, custom job aids and book customization software. Association members receive 25% off automatically on products already discounted up to 50% off through the Axzo Press website.
Customized Web Services - NAC Web Services
NAC Web Services provides the advantage of Website development and maintenance. NAC Web Services boasts an experienced staff of programmers and graphic designers ready to work for you. All of the latest programming capa-bilities—including HTML, ASP.NET, Flash, XML, and database connectivity—are available to you as an association member. Our designs are crisp and clean, blended with creativity, and custom-built to your Website specifications. We can also host your website with our own AxisConnect web hosting service.
With an Internet Website by NAC Web Services, your company can enjoy growth potential which is virtually limitless! Members receive a 20% discount on services
Credit Card Processing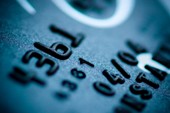 Choose from three: FDMS, NTC and TransFirst
FDMS - First Data Merchant Services
Partner with Express Merchant Processing Solutions (EMPS) powered by First Data, a world leader in payment processing, to provide you with lower transaction rates, faster transaction times and reduced fraud and chargebacks.

NTC - National Transaction Corporation is a credit card processing company dedicated to servicing your SMB related merchant account needs. Process all your sales transactions and service fees; both U.S. and Canada merchants accepted; low rates starting at 2.19%; 24/7 customer service; PCI compliant software; no expensive equipment required. There is a one-time $99 set up fee and $10 monthly service fee, but no monthly minimums or annual fees. Member Service Provider for US Bank Minneapolis, MN.
TRANSFIRST - Looking for a way to better manage your time? Tired of matching checks to invoices and traveling to the bank at night/on weekends to deposit checks? Want to receive your payment funds faster? Interested in a real-time payment solution? Partner with TRANSFIRST today! Accepting credit card payments is simple, fast and rates are competitive.
Discounted Printing, Wearables, and Promotional Products
Giveaways and Printed Forms!
Big Bark Graphics offers you a great new marketing solution to promote your brand or business! Take advantage of competitive pricing on "branded" (imprinted) wearables, promotional and print products including receipts, business cards, stationery, gift certificates, calendars, plus personalized apparel, customer giveaways, and other marketing ideas.
Hewlett-Packard Computers and Digital Equipment

HP has the hardware solution for your business or home office including discounts on Point-of- Sale (POS scanners, cash registers, etc.) equipment, notebooks, laptops, desktops, servers, printers, handhelds, digital cameras, and more. Discount levels vary based on product (generally 3%-10%). Monthly promotions are available such as free shipping on discounted printing supplies, rebates, 0% leasing, and other value-added member benefits.
Office Depot Office Supplies and Furniture
Sign up for the Office Depot program and qualify for discounts off the list price on over 16,000 items. Members report they save an average of 30% when compared to their previous office supplies provider. Buy online from the discounted member website, by phone or fax, or in the retail stores.
FREE SHIPPING for members.
Also there are 40% discounts on: in-store high-speed & self-service digital B/W & color copying services (including transparencies, reports/newsletters, brochures/flyers, presentations, and photographs); document binding services (finishing and laminating) PERFECT FOR MEETINGS & CONFERENCES!
Online offerings include: custom stamps (date stamps, rubber & self inking, signature style, corporate seals and embossers/notary seals) and custom printing (business cards, letterhead, envelopes, memo pads, announcements, 4 carbonless forms, custom labels).
UPS Discount
UPS - Overnight Delivery Services
Discounts from:

14%-28% off Next Day Air®/Ne xt Day Air® Saver Ltr/Pkg and Worldwide Express Export/Worldwide Saver Export Ltr/Doc/Pkg;
10%-21% off UPS 2nd Day Air® A.M. and 2nd Day Air® Ltr/Pkg, 3 Day Select (pkg) and UPS Worldwide Expedited (Doc/Pkg);
1%-5% off UPS Standard to Canada;
10% off UPS International Import including UPS Worldwide Express/Saver/Expedited/Standard to Canada.
Wireless Traveler
Avoid high roaming costs when traveling internationally by using Wireless Traveler!
Save up to 85% on calling from over 180 countries.
Purchase the Global One phone for a $30 discount at $89.99 and have a phone for every trip abroad (great deal for the frequent traveler) as the airtime does not expire for up to 2 years, great rates in over 200 countries and no contracts or monthly fees.